Donald Trump's Reflections
Donald Trump's Reflections is a thirty minute experimental documentary gripping viewers on a journey through the warped psyche of a presidential candidate on the brink. Reflections layers quotes from various Donald Trump interviews and speeches over the past two decades with Nathan Halpern's minimalist soundtrack from the documentary, The Artist is Present. Mr. Trump's face is never seen in the video, and instead, the footage is an intense montage of clips from popular movies, performance art, family films, vlogs, historical political moments, and much more.
• Watch Video Here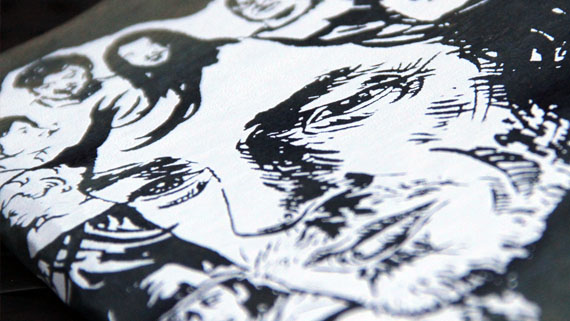 I Lay Where I Fall
A feature length documentary directed, edited, and shot by Andrew Michael Stubbs, I Lay Where I Fall is a portrait of an artist in search of his voice. Juston Stens drove a 1972 Triumph motorcycle across the country and collaborated on songs with members of Wilco, Spoon, Apollo Sunshine, and many others. After a successful festival run in 2014, I Lay Where I Fall will be available on limited edition DVD in late 2015.
Kanye West's New Testament
Kanye West's New Testament is a 34 minute experimental documentary created entirely with material from YouTube. Kanye West quotes, embellished with Jonny Greenwood's There Will Be Blood soundtrack pair with a variety of video footage featuring wild animals, extreme athletes, celebrities, astronauts, and everyday people. Although the official post has been removed from YouTube, copies of Kanye West's New Testament can still be found in various places (such as here).